Representing all of your Real Estate needs in Middle Tennessee.
Jim Eaton, Real Estate Broker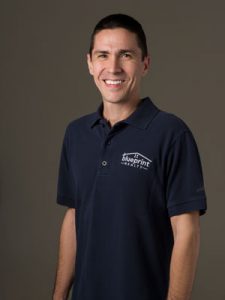 Jim is a Nashville native who grew up in Franklin, TN.  He attended Fred J. Page High School at a time when the only other option in Franklin was Franklin High School.  The city continued to grow as he moved on to attend Belmont University and then spent several years traveling the world while working in the music industry.
Jim grew up in an entrepreneurial family, where he developed a passion for sales.  In 2003, Jim co-founded a company that purchased, rehabbed, and sold over 90 houses in Nashville.  Between 2008 and 2013, Jim traveled the world as a tour manager for multiple musical acts and even spent some of that time selling high-end wines and spirits.
In 2014, Jim decided that he wanted to travel less and turned his focus back to sales.  He became a full-time real estate agent, where he gets to use some of those same skills used in touring.  He gets to solve lots of different problems at the same time while dealing with high-dollar contracts, and it beats living in a van for a month with four other guys!!
In 2018, Jim received his Broker's license and opened Blueprint Realty, Inc. which he operates as the CEO and Principal Broker.
Personal
Jim grew up singing and playing guitar and spent several years working in the music industry in Nashville.  He first started at age 14 as a gofer and 2nd recording engineer at a major label's recording studio.  He went on to work in music management and ended up touring with artists all over America, Canada, and Australia.  He started by helping to create merchandise and then moved on to selling it and eventually becoming a tour manager.
Jim's family worked in the car business, and he naturally has a love for cars.  He loves to drive and work on BMW vehicles and has, at one time, been the proud owner of an e30, an e46, and an e90.
He's also a diehard Vandy & Tennessee Titans fan.  In his spare time, he likes to read non-fiction and can often be found studying up on the latest in gadgetry and technology, astronomy, and beekeeping.
Phil-osophy
Jim endorses and abides by Phil Dunphy's personal REALTOR® Oath:
"On my honor, I promise to aid in man's quest for shelter, to recognize I'm not just in the business of houses, I'm in the business of dreams in the shape of houses.  To disclose all illegal additions, shoddy construction, murders, and ghosts; and to put my client's needs before my own."